Choosing the Top Dentists

Every spring, PHOENIX magazine mails 1,600 surveys to randomly selected dentists throughout the Valley. The survey asks the dentists to write the names of three dentists who they deem the best in each of eight specialties. The dentists mail the surveys back to PHOENIX Magazine, and they tally the votes in each category.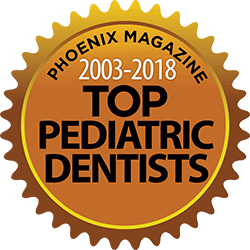 Once the top vote-getters are determined, PHOENIX magazine obtains the dentists' contact information from the Arizona State Dental Board, and fact checkers from PHOENIX magazine verify their information.
ABC Dentistry for Children is honored to have been selected as a PHOENIX Magazine Top Pediatric Dentist every year since 2003.